Curriculum
Spalding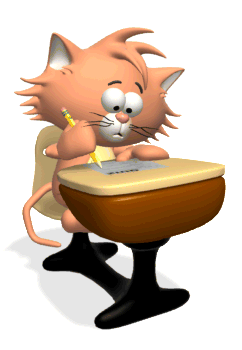 Spalding is the basis for an integrated language arts program at the CTA schools. Spalding is a method or style of teaching that allows the teacher to observe the students, plan appropriate instruction and adjust instruction to meet student needs. Spalding uses direct, sequential, and multi-sensory instruction. Active participation of the students is an important part of the program.
There are 3 curriculum components to Spalding: Spelling, Reading and Written Composition. The Spalding philosophy is child-centered with high expectations for quality work. There is a purpose and a meaning for every lesson and the children are encouraged to develop higher-level thinking skills as they learn to spell, read and write.
Spelling involves phonemic awareness, Phonograms with handwriting, development of high-frequency vocabulary and learning the rules and concepts of English.
Written Composition develops an understanding of sentence structures starting at the simplest and moving to the complex. Children learn to apply and use spelling and language rules. Using the writing process, children write stories, reports, essays and more.
Reading is an essential element in which the children learn literary appreciation, discuss the elements of literature, read quality literature, learn about the text structures and author's purpose and, most importantly, learn to comprehend the different types of text they read.


Open Court Reading
Open Court is the adopted reading text of the CTA schools. Open Court is an excellent companion to the Spalding Program. It is sequential, rooted in building strong reading skills, and utilizes high quality literature and non-fiction for instruction. Teachers also take advantage of CTA-Goodman's extensive collection of children's trade books to meet individual needs in reading.


Accelerated Reader and Independent Reading
AR is in place at CTA-Goodman. Although our emphasis is from grades 2 on up, K and 1 students who are reading independently are able to take advantage of the AR program of testing comprehension. Personal goals are developed with the children with consideration to their reading rate and level.
At all of the CTA schools, independent reading at home and in school is a requirement. Students track their number of pages read throughout the term and are graded on their progress toward meeting the requirement. Independent reading becomes a part of their overall Reading grade. Students in grades 1 and 2 have a book requirement.


Saxon Math
The CTA schools follow an advanced curriculum at each grade level. We use Saxon Math to teach, review and extend the students' understanding of math concepts and to teach and strengthen arithmetic skills or fact knowledge. Saxon Math is structured to help students become more successful at math through structured, focused lessons. Each lesson has built in fact practice, a review of the prior lesson, a review of earlier skills that need to be maintained, teaching of new material, guided practice on the new skill, and a homework assignment to practice new skills and maintain old ones.
An important part of the CTA program is helping students to meet math fact mastery goals. Being able to perform math facts efficiently and accurately is an integral component of a successful math program and is supported by the National Council of Teachers of Mathematics (NCTM).
Students also use manipulatives to help them learn and develop math concepts. Classrooms are equipped with age-appropriate materials ranging from teddy bear counters, to protractors, to clocks, scales and balances, yard and meter sticks, pattern blocks and the like.


Science
CTA schools follow the same curriculum and use the same materials as all of the other Chandler schools. Harcourt Science was implemented in 2006. The science program is rooted in inquiry and exploration at all levels. The series is designed to help student master the Arizona standards in Science. An important part of the science program is participation in the school science fair held in February. Students display individual, group, and class-produced projects at the fair.


Special Subject Areas
Students in K—6 have 2 physical education, 2 music, 1 library and 1 technology/computer classes during the school week. CTA-Goodman also offers 5th and 6th graders band and orchestra. Currently, these run for 1 hour either before or after school.


Student Activities
CTA-Goodman offers a variety of clubs both before and after school. The list of clubs does vary somewhat each year. Here are some of the offerings from past years: Basketball, Running Club, Battle of the Books Club, Chess Club, Chorus, Student Council, Safety Patrol, Recycling, Drama, and Yearbook.


Special Education
CTA schools offer services similar to other Chandler Unified Schools. We currently have a Resource Room for students with learning disabilities, speech and language therapy, and a Priority Preschool program for students ages 3—5 with disabilities.