Welcome! I am on the counseling team here at Hill Academy and feel privileged to be able to work with you and your student this year.
This is my fifth year at Hill Academy and my 16th year in education. Originally from Maryland, I lived 10 miles from the White House until I was 18. After high school I moved to Arkansas where I attended Harding University and received my B.S. in Elementary Education. I have worked in Baltimore City Public Schools as a 6th and 7th grade teacher, Garden Grove Unified School District in Garden Grove, CA as an alternative high school teacher and junior high counselor, and now in Chandler Unified.
I have what I feel is the BEST job in the world! This is my "dream job".
I am a wife and mommy of two beautiful little girls. Running, photography, traveling, swimming, reading and watching sports (Redskins and Angels are my faves) is what I enjoy doing in my free time with my family.

This is going to be a fabulous year and I look forward to making this year a successful one for your student.
Please feel free to contact me
if you have any questions or concerns.
(480)812-7159 for English
OR
(480)812-7186 for Spanish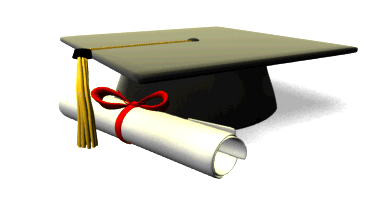 Graduation Requirements Class of 2013

:
| | | |
| --- | --- | --- |
| English | | 4 credits |
| Math (1) | | 4 credits |
| Science (2) | | 3 credits |
| Social Studies | | 3 credits |
| CTE/Fine Art | | 1 credits |
| Electives | | 7 credits |
| Total | | 22 credits |
(1) Math courses shall consist of Algebra I, Geometry, Algebra II (or its equivalent) and an additional course with significant math content as determined by district governing boards or charter schools.
(2) Three credits of science in preparation for proficiency at the high school level on the AIMS test.
Want to check on student progress?
Login: 6-digit student ID (if only 5 digits add a 0 to the front)
Password:uppercase last initial and uppercase first initial (ex:GD)
Juniors and Seniors AND Sophomores

February 25th~ Writing AIMS
February 26th~ Reading AIMS
April 9th~ Math AIMS
April 10th~ Science AIMS
(for 10th grade only)
(students must have a "Meets" in the subject area to be exempt from taking a portion of the AIMS test)
Are you on the right path?
To return to their home school a student must meet the following requirements:
Current Freshmen need:
Current Sophomores need:
Current Juniors need:
Current Seniors need:
22 credits to GRADUATE IN JUNE
**Students must be caught up in core classes (Math, English, Science and History). Exceptions may be made on a case by case basis.**
How does this credit recovery system work?
At Hill Academy your student will be able to recover the credits that they have missed in the traditional setting. In order to accomplish this, students are required to finish 3 classes every six weeks. If a student passes all the classes at this pace they have the ability to earn at least 9 credits during the year.
Continuations vs. Extensions
Continuation= the class will be scheduled AGAIN in the students' next Term classes and they will work on the class during their scheduled session at the point where they left off. They will have another 6 weeks to work on a continuation unless told otherwise.
Extension= a class that was not finished during the assigned term The class will be hidden in the computer and may only be worked on during Open Lab (Mon-Wed 4-5pm and Saturday 9-12pm) or if they stay during the session that they are not assigned to (example: AM session student staying in the PM session). Students only have 4 weeks to finish an extension class.